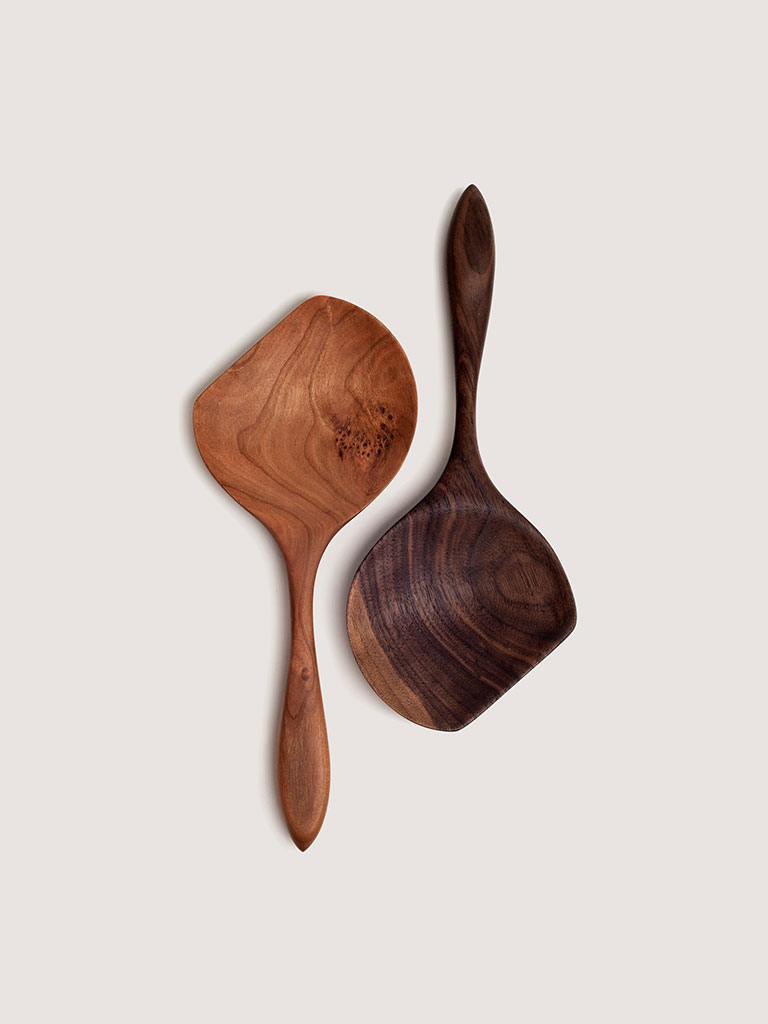 THE SCRAMBLED EGG
DESCRIPTION A hand carved kitchen utensil with a strong flat edge to dice, slice and flip with just enough bowl to scoop it from pan to plate. It will become your favorite utensil when cooking anything from scrambled eggs, fried rice or your best sauté. Each piece is thoughtfully crafted paying special attention to the texture and grain detail, resulting in a truly one-of-a-kind piece. Polished with a food safe wood butter. Made of 100% cherry (light) and walnut (dark).
DIMENSIONS Approx. 3.5"w x 8.5"h
DETAILS Made in Colorado by The Reno Brothers.
sold out