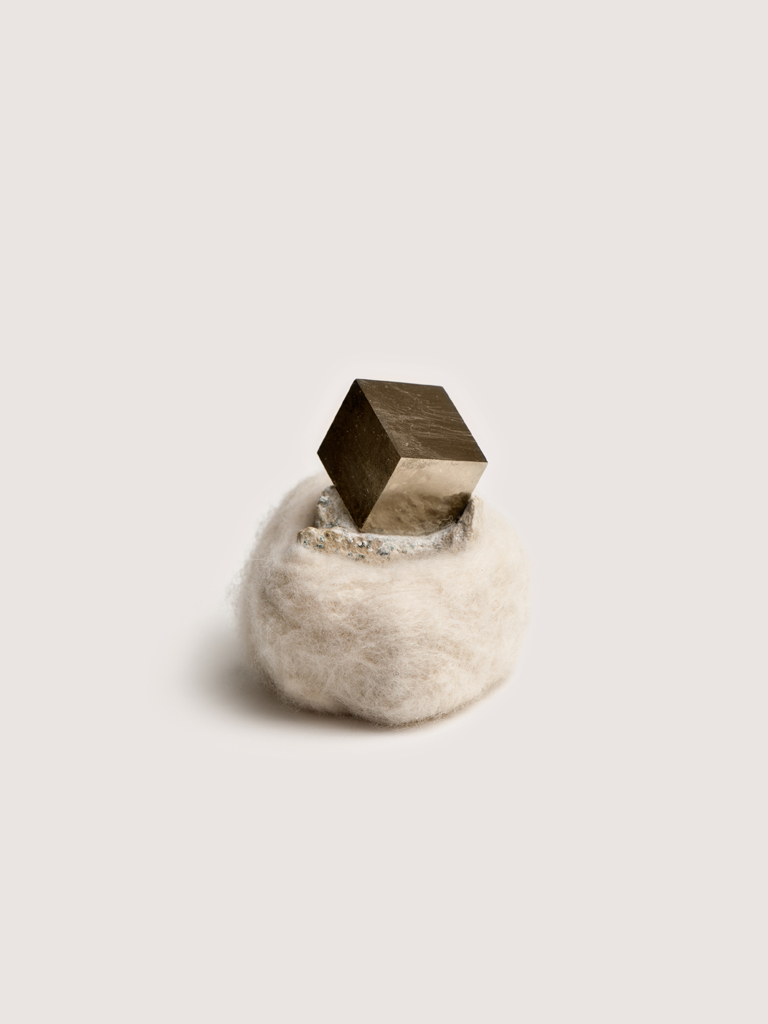 FELTED CUBIC PYRITE
DESCRIPTION Cubic Pyrite is a naturally formed mineral, that grows in perfect cubes. This piece rests in the limestone matrix from which it was formed in Navajun Rioja, Spain. It has been gently felted to be safely used as art or paperweight.
DIMENSIONS Approx. 3.25"w x 2.25"l x 2.5"h
DETAILS Naturally formed in Rioja Navajun, Spain. Felted in Colorado.
sold out